Lots of companies adopted the 70-20-10 model (sometimes called "framework") in designing their learning&development strategy and it makes sense given all the studies and empirical observations about how people actually learn in an organization.
The model says that people learn:
70% from tough jobs / through experience (on-the-job experiences)
20% from people (mostly the boss) / through others (informal mentoring/coaching, feedback)
10% from courses and reading / through structured, formal trainings and programs
90% of the learning time an employee has is in his own hands and in the hands of their manager and HR who must provide him with a culture that sustains informal learning.
The other 10% is in the hands of trainers and learning&development programs providers (internal or external). There are a lot of us that try to take us much as we can out of those 10%. And HR is trying, of course, to maximize the cost-benefit ratio as much as it can, but the benefit is, most of the times, calculated as quantity of information.
Unfortunately many formal learning programs are still information-rich and interaction-poor and do not focus so much on the power of experiential and social learning. In order to justify the cost of it we try to integrate too much in too little time (or too condensed time). And although the programs sometimes have role-plays and exercises, it's hard for a person to incorporate everything.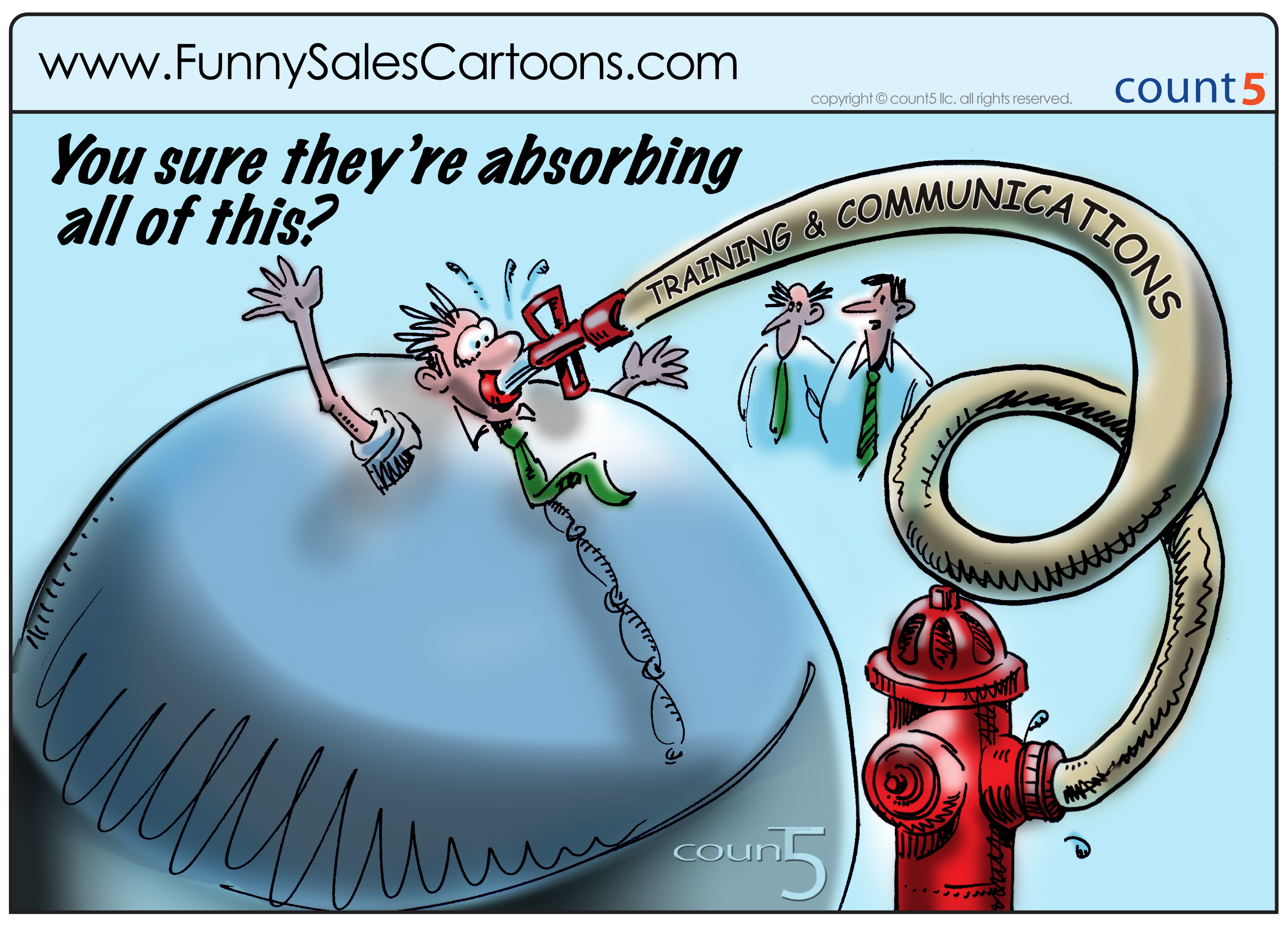 So why give a lot just to hope that maybe 10% of the participants will apply at least 10% of the information, when we could give less and to make sure that 90% of the participants apply 90% of the information?
I strongly believe that we, my fellow trainers, should start changing the way we do training radically. To use our 10% by focusing not only on delivering "new" information, but on teaching and on stimulating the participants to use wisely the other 90% of their learning time. That "follow-up" that it's not actually happening as it should. 
Nowadays information is everywhere. To think that you are bringing information that people wouldn't have access to have become almost obsolete. What we're doing is to gather information, filter it and arrange it in an appealing way. But the information is out there for anyone to reach it. So why pretend we have the "know-how" and "how-to" that no one has? Let's spend more time on WHERE and HOW than on WHAT. Let's stress on how one can learn different things not to deliver those things in a long list of concepts.
And dear HR people, please, please!, PLEASE! when you assess whether to buy a training don't ask for information-information-information, and concepts over concepts, especially regarding soft-skills. That's not what makes a great training! And please, please!, PLEASE! work with us and give us access and support to really do a consistent follow-up or to design different types of programs, not only 1-2 days in-class courses.
How to make the most out of the 70-20-10 learning&development framework?
Use the 10% to teach people how to use the remaining 90% – where the learning is actually happening.